Meta: Are you trying to find the best solution to streamline your practice? Then look no further, this list of the top 7 healthcare software will have all your answers.
The correct software is crucial in the ever-changing field of modern healthcare.
Healthcare software has become essential for medical practices and institutions, improving patient care and streamlining administrative processes.
In this article we will examine the best healthcare software options which are transforming the work of healthcare practitioners.
OpenEMR
Providing a free and open-source solution, OpenEMR stands out as a unique EHR and medical practice management system. 
By smoothly combining electronic health records, practice management, scheduling, and electronic invoicing features, this all-inclusive platform offers a comprehensive approach to medical practices.
Features
Some features are:
Patient Scheduling
Medical Billing
Patient Demographics
Reports
Clinical Decision
EMR
Pros and Cons
Pros:
Users can customize OpenEMR to meet their own needs because it is an open-source solution.
Healthcare operations are made simpler by the software, which offers fully integrated electronic health records, practice management, scheduling, and electronic invoicing services for increased productivity.
Cons:
Transferring data from antiquated systems to OpenEMR can be difficult, particularly if the formats of the data are not compatible.
Even with its emphasis on security, open-source software can still have vulnerabilities if it is not properly configured or updated on a regular basis, which calls for strong cybersecurity safeguards.
Pricing Structure
Since OpenEMR is open source, anyone can use and modify it without restriction, making it a cost-effective solution with plenty of customization possibilities.
Athena EMR
With the help of Athena EMR, medical staff can concentrate on providing great care and simplify patient interactions. 
This cloud-based practice management tool offers accurate insights that are smoothly incorporated into the professional workflow, all with the goal of improving healthcare experiences.
Features
Some of the important features are:
Appointment Calendar
Interoperability
Billing tools
Clinical Notes
Scheduling
Customizable Reports
Pros and Cons
Pros:
With its user-friendly interfaces, Athena EMR helps to prevent charting burnout by guaranteeing accurate and timely data entry as well as a streamlined documentation process.
Athena EMR improves clinical decision-making and patient outcomes by providing all-encompassing access to patient health records and facilitating virtual care.
Cons:
Athena EMR integration with current systems can be difficult and may call for more IT resources and assistance.
Patient data security is a problem because cloud-based systems, such as Athena EMR, are susceptible to data breaches even with security safeguards in place.
Pricing Structure
No online source provides specific cost information. Potential customers can contact representatives from Athena to obtain a quote that is specific to their needs.
Cerner EMR
With Oracle taking over Cerner EMR as of 2022, healthcare organizations can combine their clinical, operational, and financial tools into a single system thanks to Cerner EMR's extensive array of support services. 
Thanks to its features that are specific to different medical professions, this platform is quite popular among professionals and medical offices.
Features
Some of the important features are:
Health Analytics
Patient Portal
Clinical Documentation
Built-in Templates
Sepsis Surveillance
Cybersecurity
Pros and Cons
Pros:
Outstanding customer service is guaranteed by Cerner's committed support staff, which answers questions and helps users grasp technical solutions.
With Cerner's enhanced customer support, consumers may access eServices through its portal around the clock, providing constant support and direction.
Cons:
Important internal staff help may be needed for some system operations involving Cerner software, which would result in higher customer support costs.
Users can't fully utilize the software's potential because of difficulties with complex navigation in some places.
Pricing Structure
The costs for Cerner are not disclosed to the public. To receive a quote that is particular to their needs, interested parties must speak with a Cerner representative directly.
Qualifacts Carelogic
The leading provider of cloud-based electronic health records (EHRs) designed with midsize to large behavioral health and human services enterprises in mind is CareLogicEHR. 
CareLogic stands out due to its high degree of configurable features, which enable businesses to customize the platform to meet their own requirements.
Features
Some of the important features:
Billing
Client Outcomes
Treatment Planning
Analytics
Interoperability
Revenue Cycle Management
Pros and Cons
Pros:
Because CareLogic is so flexible, businesses may tailor the platform to meet their unique requirements. Because of its adaptability, the software may be made to meet the various needs and workflows of mental health and human services businesses.
The platform's primary goal is to facilitate meaningful connections between patients and healthcare providers by providing tools and services in this regard.
Cons:
Configurability can be a benefit or a disadvantage. Highly customized configurations may become complex and more difficult to manage and debug.
Workflow and data continuity may be disrupted by compatibility problems, when attempting to synchronize data with other healthcare instruments.
Pricing Structure
Practice Fusion charges $149 per provider for an initial monthly subscription. They also provide a risk-free trial so users can test the site without having to enter payment card information.
ChiroTouch
Optimizing patient care and organizational effectiveness, ChiroTouch is designed for small to medium-sized chiropractic offices.
It assures adherence to industry standards by placing a high priority on prompt appointment scheduling and safe electronic health data management.
Features
Some features are:
Reporting
Charting
Patient Management
Billing
Scheduling
Claims Management
Pros and Cons
Pros:
For chiropractors, ChiroTouch offers a single platform that combines appointment scheduling and electronic health record administration, making patient data management easier.
In addition to having quick access to patient histories, treatment plans, and vital medical data, chiropractors also benefit from accelerated therapeutic and diagnostic processes.
Cons:
Imperfect data transfer can be caused by integration problems with other apps or healthcare systems.
ChiroTouch is cloud-based therefore it requires continuous internet access, which can be problematic in emergency situations where treatment delivery needs to happen quickly.
Pricing Structure
ChiroTouch offers two plans at $159:
ChiroTouch Core
ChiroTouch Advanced
eClinicalWorks
eClinicalWorks EMR is a highly regarded platform with over a million users because of its strong data analytics, better scheduling, and effective revenue management.
The medical community has found it reliable and popular, as seen by its global presence and widespread adoption.
Features
Some features are:
Interoperability
Revenue Cycle Management
Value-Based Care
Patient Engagement
EHR
Health Centers
Pros and Cons
Pros:
With an integrated platform that handles patient engagement, practice administration, and clinical recording, eClinicalWorks simplifies healthcare tasks for medical professionals.
With almost a million practitioners depending on its trustworthy and functional features, eClinicalWorks is a highly regarded and widely used solution in the global medical community.
Cons:
Especially for smaller medical practices, set-up and implementation costs can be substantial, which may have an adverse effect on their capacity to make ends meet.
Even though eClinicalWorks encourages interoperability, there may be difficulties with connecting it with other healthcare systems and transmitting data between platforms.
Pricing Structure
EHR Only: $449 per month per provider
EHR with Practice Management: $599 per month per provider
RCM as a Service: 2.9% of practice collections
Clinicient Insight EMR
Full of features including scheduling, telemedicine, documentation, and reporting, Clinicient Insight EMR is a powerful tool designed with therapists in mind.
To provide efficient patient care management, it focuses on improving the therapeutic alliance between the therapist and the patient.
Features
Some features are:
Interoperability
Online Scheduling
Patient Payments
Compliance
Digital Intake
Documentation
Pros and Cons
Pros:
Healthcare providers and therapists will find Clinicient Insight EMR to be more user-friendly and intuitive thanks to its intuitive UI.
The technology ensures seamless operations by optimizing a variety of healthcare procedures by streamlining intricate tasks and workflows.
Cons:
The EMR might not be able to integrate as easily with other apps or systems, which could limit the ease of exchanging data across certain platforms.
Frequent modifications to the software or interface may be difficult for users to adjust to, which could affect productivity and familiarity.
Pricing Structure
Clinicient Insight EMR's price isn't made public. Those who are interested in a tailored quote must speak with company personnel directly.
Conclusion
Healthcare software guarantees rapid access to critical information, encouraging teamwork, cutting down on duplications, and improving the general effectiveness of medical practices.
Essentially, healthcare software is now the backbone of the medical industry, enabling professionals, enhancing patient relations, and completely changing the way healthcare is delivered.
The top seven healthcare software mentioned in this article can be the key to unlocking the full potential of your practice.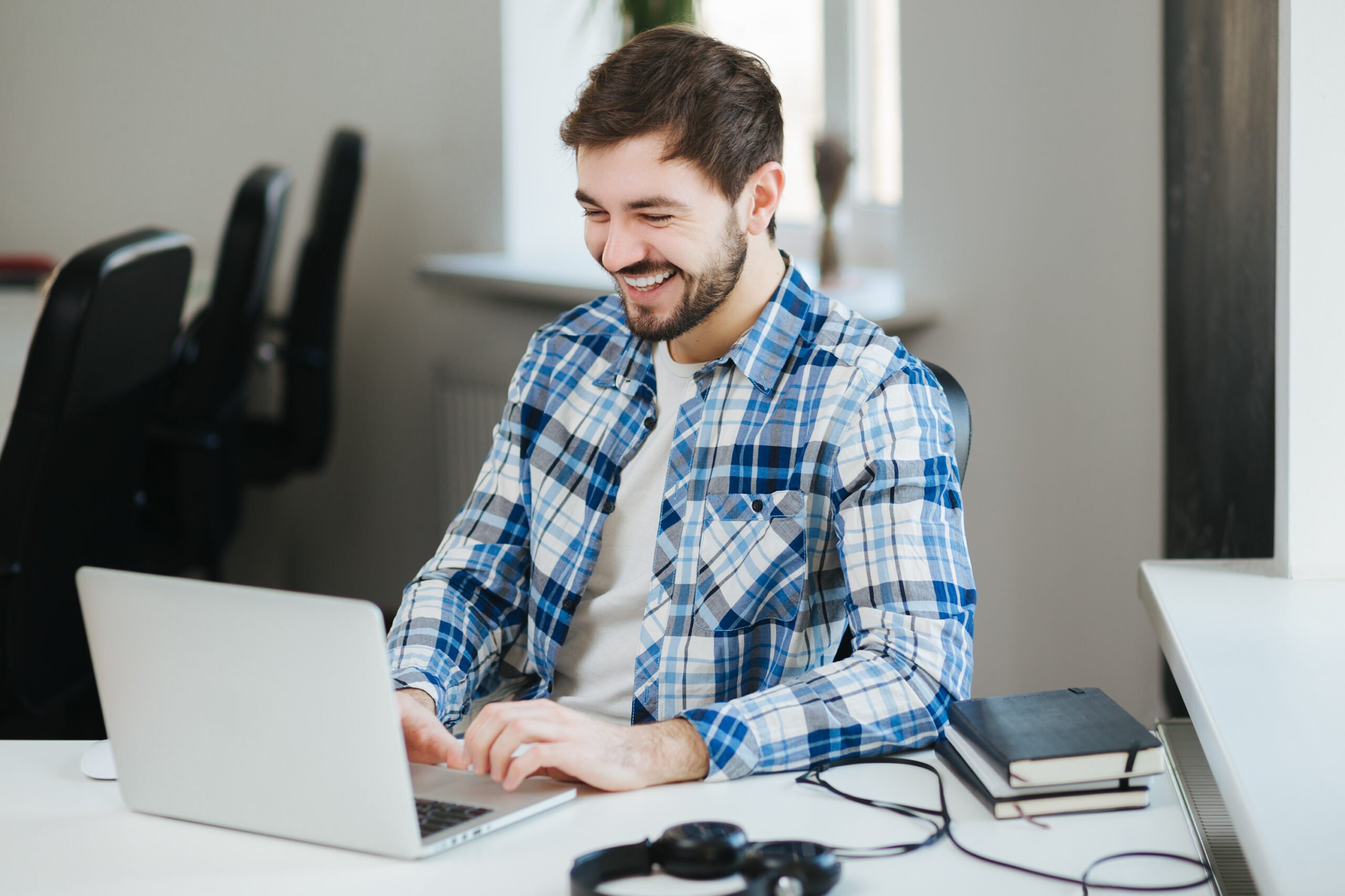 Say hello to Winston Papyrus, the person who writes the stories on Socialcorner.co.uk. Winston is really good at making stories that help you feel calm, especially if life feels a bit busy and confusing.